Heyyaa,
So, today I thought I'd do a review of my new favourite mascara, Maybelline The Falsies Black Drama. I 'd seen a lot of reviews of this mascara and
Tanya Burr
always raves about it so I thought I'd go out and buy it because I needed a new mascara. I really like this mascara. I only need one coat of this and my lashes are done whereas with my old mascara I needed a few coats. This goes on really nicely and makes your lashes really long and thick without them going clumpy. I think its especially great because of the price (£7.99) as I've tried other mascaras that have been about the same price and they've been nowhere near as good.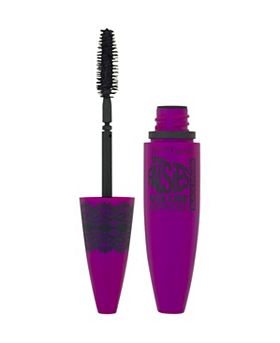 The only negatives to this mascara are that it tends to flake if you have it on all day but it usually lasts until I get in from school so I'm not really that bothered it also tends to smudge all around your eyes if you ever cry whilst you're wearing it. On the whole, I really like this mascara and will definitely repurchase it in the future. Have you guys ever tried it? What did you think? Let me know in the comments if there are any blog posts that you want me to do as always.
Much love,
Jeminix